Technology
A technical group aiming for the ultimate in processing technology
Hirose Industry Co., Ltd. always sets a vision under the slogan of "Dream and Creation, Passion and Decision" in the thriving area (Kyotango City, Kyoto) with machinery and metal industry, looks ahead, keeps passion and encourages all employees to challenge new things. We have made steady progress toward "technology aiming at the ultimate in machining".
We have established the structure where all employees of the processing line are "programmers as well as operators".
We have a "flexible production management and production system "by which we can deal with high-mix low-volume production and quick delivery.

Why we are particular about Linear drive 5-axis machine
We have standardized all the equipment introduced since 2006 to linear 5-axis machine with a pallet changer.
In the dedicated factory, temperature is controlled for 24 hours a day, and the equipment system is maintained by setting the factory foundation to1 m, and by reducing the variation of the system as much as possible, a 24hour unmanned operation system for high-precision 5-axis machining is established.

Mold development with 10 times accuracy and 1/4 delivery time
Received the Excellent Company Award from Kyoto Small and Medium Enterprises
Mold production pursuing a perfect circle
Subtle customization of machinery
Development of original processing method and program
Delicate temperature control and 6S activities
24/7 unmanned processing technology
【New technology development】Direct curving style is adopted using linear drive 5-axis machine in mold manufacturing at Hirose Industry. 
By developing this technology, we have achieved to reduce the accuracy by 10 times with the tolerance of 0.005~0.010mm and the delivery tie to 1/4 compared to the conventional press mold manufacturing. The secret is machine customization, program developing and temperature control.
We have a system in place to clear all the conditions.

A full range of "equipment owned"
-Linear 5-axis machine-
【DMU80/60evo】
A high-performance, high-precision machining center that has a capability of the flexibility of a multifunctional milling machine and the machining performance of 3D machining center and capable of simultaneous 5-axis machining. Unmanned processing is established by installing a pallet changer. Equipped with a linear drive system with less wear on the X-axis and Y-axis.
【HSC551inear】
Linear drive is used for all axes to achieve a maximum fast-forward speed of 80m/min and acceleration of 2G.
HSC spindle with the specification of 28,000min-1 improves the quality of surface.

【Sodick HS650】
In addition to linear drive of each axis, various machining is realized such as high-precision simultaneous 5-axis machining by using backlash "zero" rotating shaft and K axle. 
-3D laser processing machine-
【LASERTEC45sharp】
・Surface pattern finishing
・Complex pocket processing
・Fine engraving
・Marking
・Lettering
・Drilling
Precision processing with laser is possible.
A completely integrated 5-axis machine which is capable to process various materials including advanced materials and diamond tools.

-Combined lathe-
【WASINO A150SY/15D】
Ultra-high precision machining is achieved by the low thermal displacement structure. 
It is possible to process from round objects to irregularly shapes as the combined processing is possible by lathe and mirroring. 
Mass production of small items is possible by a bar feeder handling a maximum diameter of 50 in addition to the 6-inch chuck.

-3D measuring machine-
【ACCURA】
The X-axis and Z-axis guides made of CARAT material that have 80 times the thermal conductivity of gabbro and minimizes distortion due to temperature changes maintain stable accuracy for a long period of time. 
The angle of the prove is 2.5.°
By shaking, it is possible to measure even irregular shapes.
The accuracy of complicated shapes is guaranteed by comparing with the 3D model.
Quality assurance
Measurement by 3D measuring machine
ACCRETECH (Tokyo Seimitsu) Contact-type coordinate measuring machine
OGB Non-contact coordinate measuring machine
(Laser measurement, touch probe)
Keyence microscope
Various initiatives
Various initiatives that form the base for technologies used by Hirose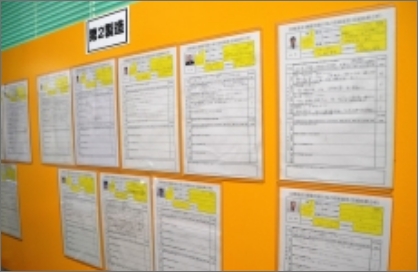 Declaration of initiatives to achieve goals and overcome issues
Initiatives to improve quality (Troubleshooting)
3T activities
(Repair, Inspection, and Handling of equipment) Equipment maintenance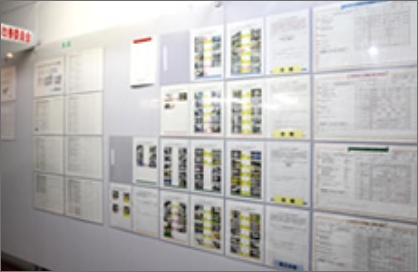 6S activities
(Activity plan and results, audit reports etc.)

Discussion of improvement activities