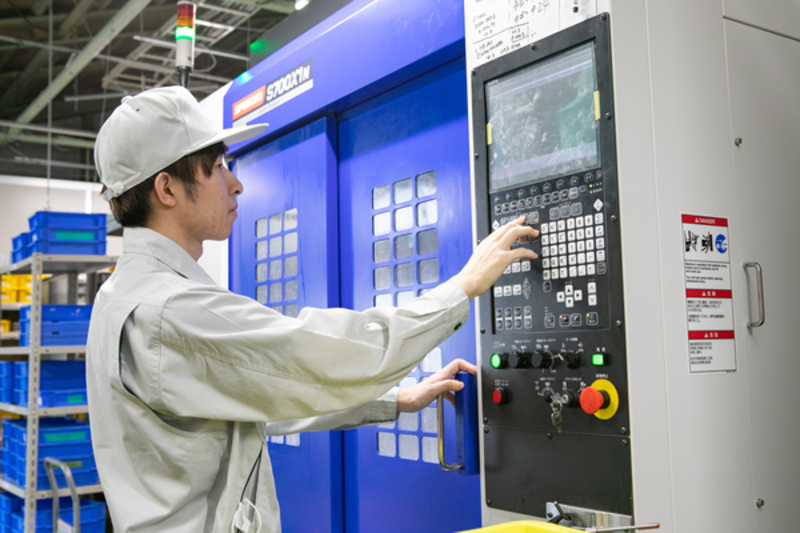 Mr. O joined the company in 2020
Machining, Production Div.
What made you decide to join Hirose Industry?
Since I was a student in the Industrial department at school, I was thinking of getting a job in a local machining company.

Hirose Industry helped me with my internship and dual system, so I decided to join the company.
What do you do on your holidays?
I play games and sometimes draw pictures.
Please tell us the rewarding and attractiveness of manufacturing (your work)?
It's amazing to process the materials ourselves into products, and there is a sense of accomplishment after overcoming difficulties.

I think it's great to make things with our own hands.
Please tell us about your future aspirations and a message to the juniors who will join the company.
I would like to gain a lot more knowledge and improve processing skills.

It may be hard when you just join, as there will be alot things to learn. However, each one is important, so please do your best as it will be good for yourself.