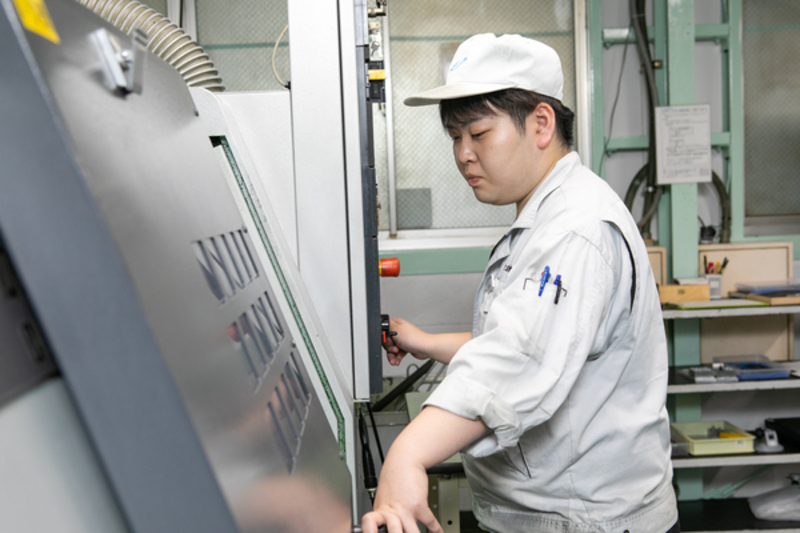 Mr. Y joined the company in 2019
Lathe turning, Production Div.
What made you decide to join Hirose Industry?
When I came for a site-tour, I thought that the working environment and atmosphere were very good and I wanted to work here.
What do you do on your holidays?
My hobbies are playing badminton and playing games.

I relax at home on holidays.
Please tell us the rewarding and attractiveness of manufacturing (your work)?
I find it rewarding when I complete a difficult product or managed machining with a tight tolerance.
Please tell us about your future aspirations and a message to the juniors who will join the company.
There are still many things that I can't do, however I would like to improve my processing skills by learning one by one.