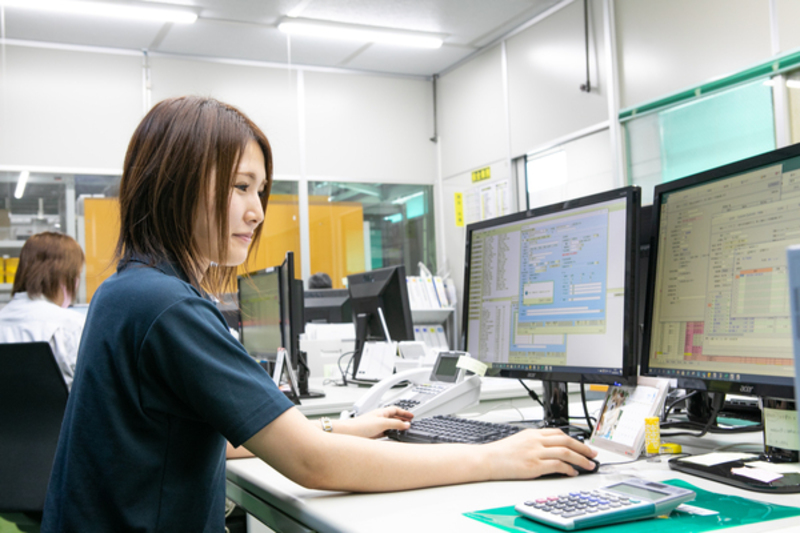 Miss H joined the company in 2019
Product Control, Production Div.
What made you decide to join Hirose Kogyo?
I saw the web-site and listened what they said in person. It changed the image of the mechanical metal industry that I thought was an unrelated world to me.

That was a trigger.
What do you do on your holidays?
Recently, I am hooked on making sweets and muscle training.
Are you particular about your work?
It's not something you can do alone. When a customer is pleased with what is created by many of us, I feel rewarding and thankful and respectful to the colleague around me.
Please give us a few words, such as your aspirations and a message to the juniors who will join the company.
It's fun to work positively!!