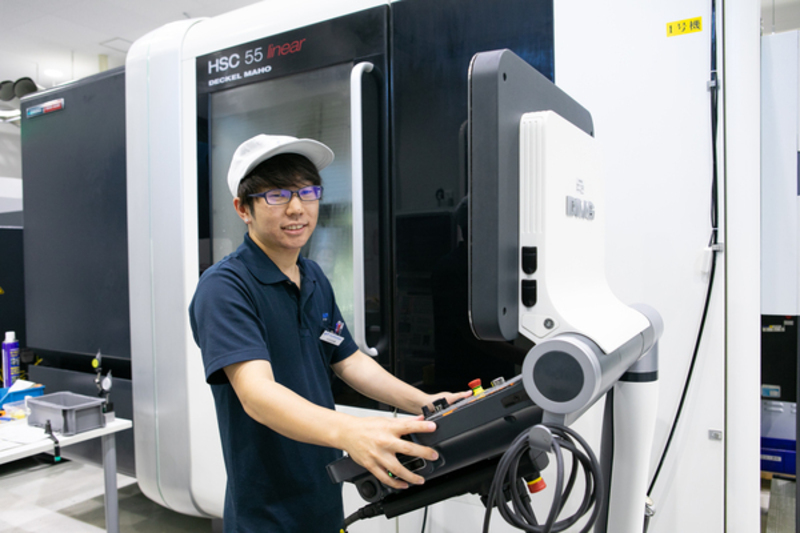 Mr. N joined the company in 2015
Machining, Production Div
What made you decide to join Hirose Industry?
When I was looking for a job for after graduating high school, I heard that there was a fast-growing company and I came to see it.
What do you do on your holidays?
I play sports with my friends.

I go around sightseeing spots taking my camera.
Please tell us the rewarding and attractiveness of manufacturing (your work)?
There are many occasions where the things are difficult and requires knowledge, however when the things that I was involved in become actual products, I find it rewarding and fulfilling.
Please tell us about your future aspirations and a message to the juniors who will join the company.
I would like to get skills and knowledge, take on various new challenges and hone unique technical capabilities.

Nowadays, many young people are joining Hirose Industry and playing an active role. I would like to make the company even more vibrant with new future staff.