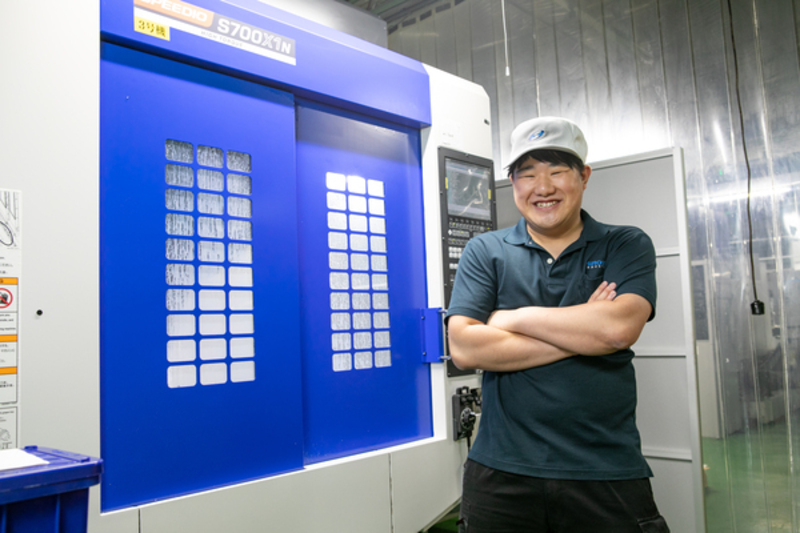 Mr. K joined the company in 2017
Machining, Production Div.
What made you decide to join Hirose Industry?
Before joining the company, I saw the simultaneous 5-axis machining of impellers, etc. was carried out by the latest machining during a factory tour when I visited the company. I wanted to become an engineer or programmer who could do this kind of machining, so I joined the company.
What do you do on your holidays?
I study CAD and machining.
Please tell us the rewarding and attractiveness of manufacturing (your work)?
There are a lot of things I don't know and I can do new things every day. So you never get tired of working.

I can try new things every day, so I can enjoy my work very much.
Please tell us about your future aspirations and a message to the juniors who will join the company.
I would like to do my best to surpass the supervisor and the chief who are currently performing good work on the work floor.